Visiting Bordeaux, so many things to be discovered …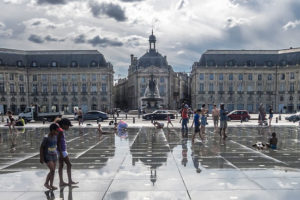 From the "Grand Théâtre" (the Opera), located close to the" Office du Tourisme " , you'll be at the best point to discover Bordeaux history and heritage.
Wandering along the river Garonne, from the old  "Pont de Pierre" to the brand new  "Pont Chaban Delmas", via the famous  "Place des Quinconces" and its lovely fountain, with a special and refreshing stop at the "Miroir d'Eau" !
Spending a few hours at the Musée d'Aquitaine, to understand Bordeaux acoss the centuries, from pre-history to millenium.
And saving time for a few Arts Museums :  Musée des Beaux Arts,  Galerie des Beaux Arts,  Musée d'Art Contemporain CAPC,  Musée des arts Décoratifs
Knowing more about Bordeaux wines and vineyards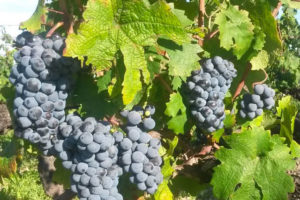 La Cité du Vin , located in Bordeaux, to understand a few things about  the wine culture all around the world
Knowing more about teroirs :  Entre Deux Mers, Médoc, Libournais, Sauternais, and dicovering famous wines :  Petrus, Château Smith Haut-Laffite, Pape Clément, Cheval Blanc:
Château Haut-Brion, Pessac Léognan
Château Smith Haut-Laffite, Pessac Léognan
Bordovino, a local wine tour operator, offering original wine experiences
Bordeaux Wine Trip, another helpful wine tour operator
The beach is not so far !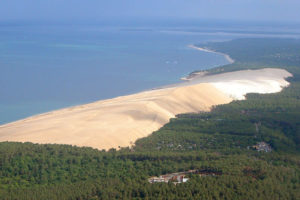 Feeling like having a bath ? The  Bassin d'Arcachon and the Atlantic Ocean will welcome you after a one hour trip by car or by train. You might taste oysters in a typical village along the Bassin d'Arcachon, such as Gujan Mestras, or climbing the famous and unique Dune du Pyla (photo), dreaming of a kind of desert lost between sea and forest .

Le Grand Crohot
Le Petit Nice
La Lagune
Lacanau-plage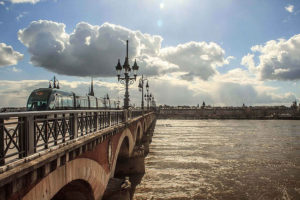 From the Clos Labottière, you can move with  bus and tramway  :

line 5N to go to   Chartrons / Tourny / Gambetta
line 6 9 or 29 to go to Quinconces (station of Tramway line  B, which will drop you to the "Cité des Civilisations et du Vin" and Tamway line  C towards the Bordeaux Saint-Jean Railway Station or The Bordeaux  Exhibition Center)
line 9 to go to Bordaeux Saint-Jean Railway Station Gare
 line 15 to go to The Bordeaux  Exhibition Center)

Vous You can also rent a bike to discover the city, thre is a public bike station quite near our house: more information on  www.vcub.fr
River Cruise will take you for a boat trip on the river Garonne, and why not for a dinner ?